Photo: Adobe Acrobat Connect works on Nintendo Wii
posted under category: General on January 25, 2007 at 1:00 am by Nathan
I connected to the AZCFUG (Arizona ColdFusion User's Group) presentation last night with my Wii's browser, and I felt my geekieness factor hit the roof, so I snapped a handful of pics.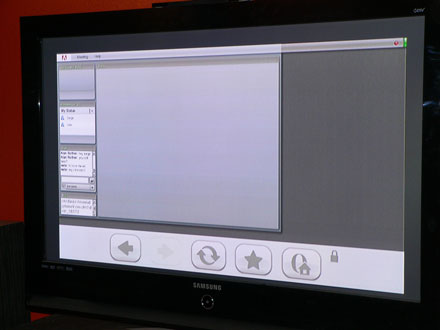 Click for a larger view and a couple thumbnails.

The one shown is a couple together because I couldn't get the lighting right.