posted under category: General on January 16, 2007 by Nathan
I saw this stack of 60 Gb PS3 systems at BestBuy yesterday on my way to pick up a game for my Wii (WarioWare). Are these things really just not selling?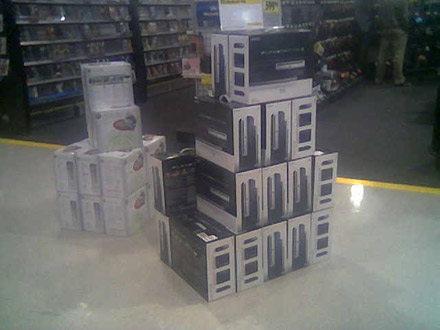 This was in the BestBuy at Raintree and Northsight in Scottsdale, AZ.